Rocky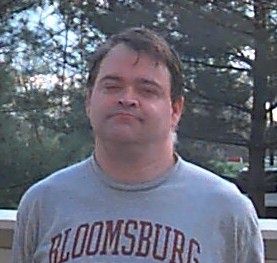 "Just don't talk about it; Just do it!"
I was born in Philadelphia, Pennsylvania on December 12, 1953. Due to the Rh factor, being the fifth pregnancy and my mother falling down the steps, I was born a month earlier. If I will have gone full-term, I would have not where I am today. The first two weeks of my life were rough. Being from a Catholic family, I was given my last rites and was baptized two hours after I was born. Doctors said I was not going to live and, if I was going to live, I was going to be a "vegetable". When my mother heard this, she was dumbfounded and heart-broken. One doctor, who was working at Philadelphia General, had the heart to tell my mother, "Everything was going to be all right. Your son will live." After my blood transfused a number of times and my body stabilized, I was allowed to go home for the first time on Christmas Eve, which was my "birthday" for the first four years.
Going back and forth to the hospital during the first year had a tremendous burden on my family. My father was a fireman for the city, working all hours. My first sister, who is nine years older than me, was a nice clean easy-going girl. My second sister, who was 5 years older, also a victim of Rh factor, born with an extra blood vessel on her face, was the opposite. She didn't understand why I didn't cry. One time, during the first year, she bit my fingers until they bled. My mother asked her, "Why did you do such a thing?" She replied, "I wanted to see him cry. Babies are supposed to cry!".
Up to the age of three, I had to go back and forth to the hospital for occupational and physical therapy. There were three things that I couldn't do what most babies could do! I couldn't cry, couldn't hold my head up, and couldn't walk without holding on to something. I couldn't cry, because I had no feelings. From the time up to two, I couldn't hold my head up without any assistance. I guess that was when the physical therapy came in and helped a lot.
I had a balance problem up to the age of four, did a lot of falling. I had a special walker made for that purpose. As I grew, the seat could be adjusted to my height. I was a terror whenever I saw my two sisters. I would run into the back of their ankles with the walker. Also, one of my sisters had forgotten to close the cellar gate and I, seeing it open, was curious. My mother, hearing me laughing, came to my rescue. There I was, hanging for dear life, from the top step. What had happened was that the walker caught the top step, causing the wheels to get trapped between the metal.
The day I took my first step without the walker was not a happy day, by all means. My grandmother, who I called "Nanny", was dying of cancer. Nanny had asked my mother if she would like to see me walk on my own. My mother, puzzled, put me in a corner and there I took my first step, without aid of a walker. Nanny told my mother that I would be all right, and that I will be able to do things a normal child would do. . Later on that day, Nanny died in her sleep at the age of 47. To this day, she has been my inspiration, along with my mother.
One time, when the next-door neighbor was painting our fence green, I just thought, "Why not paint my hair green?" So, there I was the boy with the green hair! My mother was furious! She had to use Vaseline to get the paint out my hair.
Now, walking on my own, without aid, I began learning how to do things what normal kids would do at one or two years old. Ever since I was one and a half years old, I taught how to do this and that. About a third of my brain cells were dead, due to the Rh factor. My physical therapist, who took me in at the earliest age, said that the good cells would overcome the dead cells. It took time. Patience paid off. With the therapy I received, I still didn't know how to dress myself.
At three and a half, I was admitted to a deaf catholic school in Philadelphia, Archbishop Ryan. About six months later, the Mother Superior took my mom aside, saying that I was not profoundly deaf, that I didn't belong in a deaf school. By then, I had stopped talking, using sign language. According to my mother, I would not be able to accomplish my normal speech pattern before entering the deaf school.
By this time, my mother was diagnosed as having a cancerous tumor at the base of her spine due to a fall while pregnant with me. At this point, with my sisters grown up, old enough to take care of me, my mother was operated on. She had one of those "fusion" operations that took out part of the spine and fused together the rest of the spine. Being a new sort of operation of its kind, the recovery from the operation took six months. During this time, my nerves took full force. I had "hives" and gritted the front teeth down the nerve, which required an operation.
By the time my mother was fully recovered, I had begun my long successful stay at Widener Memorial School, a special public school for handicapped children, which had everything from a indoor swimming pool to arts and crafts. There, I began my education and my therapy, especially my speech therapy. During my stay, from the time I was almost six, I met an awful lot of teachers, therapists and classmates. From the time we were in third grade to the time we graduated, my classmates and I were bonded as one class. During first grade, which I stayed for a year and a half, I had a substitute male teacher, who was inspiring to me as my dad ever was, maybe because I needed an idol at the time. Not until I reached fifth grade, another "idol" came to my rescue, again, a substitute male teacher, fresh out of college! He taught me to excel in life as well as in school. Thus, I am extremely grateful for what he did for me during the fifth grade and beyond. His favorite saying was "I must remember my responsibilities." From then on, we would keep in contact every day until I graduated.
In the meantime, at home, things came together. My mother had to go back and had a follow-up operation, which recovery time was slacked off in half. My oldest sister, being nine years older, got married. From the time I was eight, I gained an interest, which will remain until the day I die, sports. Being from a sports fanatic city and being at an age where I began reading the daily newspaper and magazine, I began keeping track. My first love, baseball. I remembered keeping track of the Philadelphia Phillies. Not only kept track of sports, I played them with the kids in the neighborhood. Now, as I looked back, one kid came to mind a long-lost friend of mine named Bruce (The neighborhood called him "Bird"). He was like a brother, which I never had. I used to play with four or five groups of friends. On occasion, one of the newer kids would make fun of me. He would call me "Mentally retarded", which I didn't like. Maybe I didn't understand either. My saying in those days to these boys and to all the other people now is: "Don't mock me. I am only human like you!" I was always the kid with the ball. Whomever I played with, they had to be generous to play with me, because they wanted the ball. In the later years, I moved exclusively to basketball. I actually made the first basketball team ever assembled at Widener during my senior year. The coach was my fifth grade teacher.
In the summers from the time I was seven or eight, I had one month of pure enjoyment at this camp, Variety Club Camp, a very special camp outside of Philadelphia. I had enjoyable times from my first summer to my last working summer. Too many to name, this was one of my enjoyable times of the year. In fact, I was looking too forward to the month, that I have taken sick. Excited, my temperature would skyrocket seven degrees above normal. However, my family doctor convinced the camp that I was going to be fine after a couple of days. This went on for a couple of years afterward. At the age of sixteen, I got my first job at the camp as a janitor, and, later, went on to become a counselor until finishing college.
With my life being structured around me, I never paid much attention to the nicknames that were given to me. A couple of the nicknames are worth noted here. The neighborhood started calling me "Moochie" after the kid, who was on the Mickey Mouse Club TV show. One of the nicknames that my father used to call me was "Officer Dibble" from the TV cartoon show, "Top Cat". The one that I had gotten from camp was loud and clear for me to hear. "Rock" was born in the summer of 1964. Ever since then, only during the summer, the name was used. Not until I realize that there were three Toms in the family and needed a loud name for the deaf to speak, "Rocky" was born and here to stay.
As the years went by, so did the neighborhood. The neighborhood was transformed from a dominating white one to a Puerto Rican one. Besides losing friends, who moved away, and my second sister getting "married", there I was, thinking about what course should I take now. I couldn't speak Spanish, because I had trouble learning the language of the land, English. So, there I was, trying to make a goal for myself.
I decided to be by myself, studying hard enough to boost up my grades in high school. It paid off nicely. I graduated second in the class to earn a $500.00 a year scholarship and the right to go to Gallaudet College, now called Gallaudet University. My biggest problem was English and sign language. As it turned out later, it was really the sign language that I had learned.
My first three years at Gallaudet were like slices of a pie. "Take whatever you were given" was the motto. The first year didn't count toward the graduation. It was called preparatory. I was glad this happened, because I had to learn to communicate with the deaf teachers, not to mention my friends. During the next two years, my freshman and sophomore years, I made the dean's list 3 times. During my sophomore year, being good in math, I decided to go into the field of Physics to become a science teacher. Fortunately, as it turned out, it didn't work that way.
At the beginning of my junior year, my mother took sick, had breast cancer. Thus, worried about my mom I didn't fare too well in my studies. I was ready to pack it up and go home. Apparently, that was not the case.
I graduated from Gallaudet in May 1978. Being able to save $500.00 a year, I was able to return to Gallaudet to take extra courses in Physics and pursued other areas, like applying for graduate school or looking for a full-time job.
It was frustrating trying to find a job, but because of my current status with the camp, I was able to go back for one more summer. About mid-July 1979, I got a phone call from the National Bureau of Standards (NBS). I guess, because of my travel arrangements, the Personnel scheduled four interviews on the same day. I knew I did quite well with two of the four, because of my excitement in them. One had involved with thermal conductivity measurements on thermal insulation. The other had to with silicon chips. When the two job offers came, I immediately wanted the thermal insulation job. I started the job on September 1, 1979.
Finding the job was out of the way, but finding a place where I could walk to work was a piece of cake. While living by myself, I did a lot of dumb things. There were some worries that my parents had, like walking to work and from work. Getting hit by a car was one of them. It almost happened. It made my parents decide to move from New Jersey to Maryland and live with me in 1981.
At NBS, I was treated fairly and was, of course, well liked. I did some measurements on thermal conductivity equipment, called the Guarded Hot Plate (GHP). They had two of these GHPs and were planning a third. I was hired as to take measurements with the 12-inch plate to collaborate with the 8-inch one. Also, I gained enormous respectability and experience to carry out measurements and control them. When I was trained enough to control the 12-inch plate, I was moved to the newer equipment, the 40-inch plate. That and a number of projects already in the works, I was kept busy. Within five years at this job, I got awards and a hefty promotion.
During those five or six years, my personal life was exciting. When my parents move down with me, we went on trips to Hawaii, Arizona and Mexico. We enjoyed those trips, because my father's wishes to go back to where he worked during the depression and stationed during World War II. On the Arizona trip, we stopped by San Francisco and saw a baseball game at the Stick.
With the job and my personal life keeping me quite up to par, I got interested in computers, both at work and at home. In 1982, I had a Commodore 64 home computer. I knew how to program, because that was one of my job requirements. That's when I had my first experience in home computing.